A Primer for Forgetting
---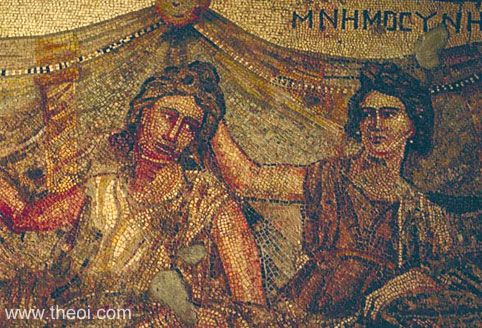 Lewis Hyde's latest book, A Primer for Forgetting, was published by Farrar, Straus & Giroux in June 2019.
Publisher's Description: We live in a culture that prizes memory―how much we can store, the quality of what's preserved, how we might better document and retain the moments of our life while fighting off the nightmare of losing all that we have experienced. But what if forgetfulness were seen not as something to fear―be it in the form of illness or simple absentmindedness―but rather as a blessing, a balm, a path to peace and rebirth?
A Primer for Forgetting is a remarkable experiment in scholarship, autobiography, and social criticism by the author of the classics The Gift and Trickster Makes This World. It forges a new vision of forgetfulness by assembling fragments of art and writing from the ancient world to the modern, weighing the potential boons forgetfulness might offer the present moment as a creative and political force. It also turns inward, using the author's own life and memory as a canvas upon which to extol the virtues of a concept too long taken as an evil.
Drawing material from Hesiod to Jorge Luis Borges to Elizabeth Bishop to Archbishop Desmond Tutu, from myths and legends to very real and recent traumas both personal and historical, A Primer for Forgetting is a unique and remarkable synthesis that only Lewis Hyde could have produced.
Early Comments and Reviews
"In A Primer for Forgetting, that bold yet gentle intellectual adventurer, Lewis Hyde, harrows the bottomless mysteries of memory and forgetting, trauma and recovery, amnesia and commemoration, reconciliation and forgiveness. If this deep, poignant, soulful, inquisitive, gently tragic and disarmingly erudite book were nine times longer, I would still have felt sad when I realized it was coming to an end." ―Michael Chabon, author of Moonglow and Bookends
"Slavery, civil war, genocide―will the consequences of these horrors ever end? Could forgetting be a way to reconciliation? Lewis Hyde distinguishes between kinds of forgetting―one of which may lead to forgiveness and justice. In A Primer for Forgetting, he has given us yet another invaluable work that advances humanity." ―Maxine Hong Kingston, author of The Fifth Book of Peace
"The sequence of Lewis Hyde's brilliant cultural interventions here reaches a new height, but also a new level of intimacy and compassion. The book feels not so much written as 'unforgotten' onto the page, out of our collective desire to rescue the world." ―Jonathan Lethem, author of The Feral Detective and Motherless Brooklyn
"Compounding and crystalline, penetrating and multifaceted, these collected musings by Lewis Hyde, one of our country's greatest public thinkers, on one of both public and private life's most formidable conundrums: what to remember and what to forget, how why and when to make room for the future by authentically honoring and incorporating the past . . . but then letting go and moving on." ―Lawrence Weschler, author of And How Are You, Doctor Sacks?: A Biographical Memoir of Oliver Sacks
"In this unforgettable rumination on the power of forgetting, Lewis Hyde offers us the gift of his most intimate reflections. Weaving vengeance, violence, regret, memory, prejudice, identity, forgiveness and transcendence into one entrancing whole, he points the way toward both outer and inner peace." ―Mark Epstein, author of The Trauma of Everyday Life and Advice Not Given: A Guide to Getting Over Yourself
"A Primer for Forgetting is the most original and 'slantingly' (in Emily Dickinson's sense) profound book I've read in ages." ―David Rieff, author of In Praise of Forgetting and The Reproach of Hunger
"A Primer for Forgetting is a brilliant, original, and provocative work that free associates like an intelligent and ultimately rational dream." ―Dale Peterson, author of Jane Goodall: the Woman Who Redefined Man and The Ghosts of Gombe
"Lewis Hyde stands among the pinnacle writers – Jane Jacobs, Ivan Illich, Rachel Carson – who make visible foundational truths. This seemingly modest, entirely irresistible volume offers nothing less than a road map to sanity. It shows how fixities can be made malleable, unsustainable griefs made bearable, memory and forgetting made allies in finding a new navigation of the psyche's and history's precipitous terrains. A political book of indispensable insight and a liberation of lives, A Primer for Forgetting is the most important book I've read in years." – Jane Hirshfield, author of The Beauty and Ten Windows: How Great Poems Transform the World.
"A Primer for Forgetting is a lightning bolt of a book, a luminous meditation on the uses and disadvantages of memory. Hyde has distilled a lifetime of learning across disciplines into a vital and vivifying collection of parables, anecdotes, and gnomic insights that ramify the mind, that urge us to ask better questions of ourselves, to honor the responsibilities we have to one another, and to the wrestle with the debt we owe history. Hyde has given us a rare gift, and again proven himself master of what can only be called wisdom literature." – Cheston Knapp, author of Up Up, Down Down
"A Primer for Forgetting . . . is essential reading for a nuanced understanding of how the complex of memory-and-oblivion might work together to create a more nimble world in our political present." – Ann Hamilton, artist
"An elegant exercise in philosophy and form, Hyde's meditation . . . offers stimulating contemplation of the odd paradox that 'memory and oblivion... cannot function unless they work together.'" –Publishers Weekly
"An eclectic and insightful miscellany of playful, spirited, provocative reflections." –Kirkus Reviews